Volunteering at Tanunda Lutheran Home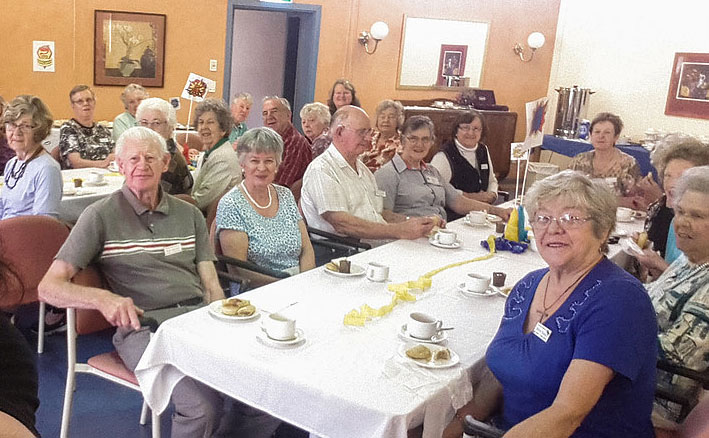 Tanunda Lutheran Home recognises and values the caring and supportive role that volunteers play in the delivery of quality programs and services to Tanunda Lutheran Home residents and clients. Your energy, creativity and perspective can add a new dimension to established programs and be the inspiration of new activities.
Volunteering can be a fun way to meet new people, help others, use your skills or learn new skills and make a difference within your community.
The following are some of the programs in which volunteers may become involved.
Escort support for medical appointments
Barossa Club
Gardening
Residential library
Floristry
Lifestyle activity programs
Craft activities
Visitation - Social Support
Palliative Care
With Wheelchair transport to appointment and services
Assisting the Hairdresser, Podiatrist or Chaplain
Administration
Café service
Who can volunteer?
A volunteer can be any member of the community who would like to give freely of their time, talent and energy to others through individual and collective action, without expectation of financial reward.
The key points to remember about formal volunteering are that it is an activity that takes place:
in or through a not-for-profit organization;
is for the benefit of the community;
is undertaken of the volunteer's free will and without coercion;
for no financial payment; and
in designated volunteer positions only.
Becoming a Volunteer
If you would like to express interest in volunteering at The Tanunda Lutheran Home please download and complete a Volunteer Expression of Interest Form and return to the Volunteer Manager by mail, fax or email.
Tanunda Lutheran Home volunteers are:
interviewed by the Volunteer Manager to determine whether volunteering within the Home is right for you, and where best your services will be utilised
inducted on the policies and procedures of Tanunda Lutheran Home and informed of their role, rights and responsibilities as a volunteer
covered by personal accident insurance and reimbursed for approved out of pocket expenses
Must have a National Police Certificate that is within 3 years of currency. The Manager of Volunteers can assist interested volunteers with this process
Volunteering Vacancies 
For further information on some of our current vacancies please contact the Volunteer Manager on 8563 7700 for a list of opportunities that are currently available at Tanunda Lutheran Home.