Our Leadership Team
Board of Directors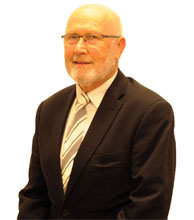 Chris Pfeiffer - Chairman
Chris has been involved in many boards over the years including:
Deputy President of the Printing Industries of Australia
President of the Printing Industries Association of South Australia
Board Chair of the Christian Bookselling Association of Australia
Board Chair of the Lutheran Church of Australia Board for Lay Ministry
Member of the South Australian Tourism Accreditation Board 
He currently serves the following organisations:
Board Chair, Tanunda Lutheran Home Inc.
Board Member, Yirara College, Alice Springs
Member of the Finke River Mission board of the Lutheran Church of Australia 
He has been General Manager of Openbook Publishers, was a co-founder of Whistler Wines in the Barossa Valley and former owner of Whistler Farm Bed & Breakfast with his wife.
He is a graduate of the Australian Institute of Company Directors    
---
Judy McDonald - Deputy Chairperson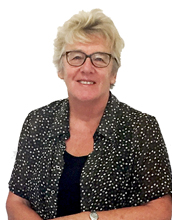 Dr Judy McDonald Bsc; MBBS; LRCP; MRCS; FACRRM
Judy was born and grew up in England. She undertook her medical degree at The Royal Free Hospital School of Medicine in London between 1968 and 1974.
In 1976 after working in London for 2 years, she travelled overland to Australia in a combi van and worked at the Adelaide Children's hospital.

She then continued to work in Adelaide in various locations until 2004.

She has always had an interest in Aboriginal Health and has spent more than 30 years conducting fly in fly out clinics to Aboriginal communities in Ceduna and Coober Pedy.

She is married to Steve and they have 5 children and 8 grandchildren. They moved to the Barossa in 2006 and are active members of Zion Lutheran Church, Angaston.

Judy became a partner at Angaston Medical in 2007.

Judy retired from AMC in 2015  and from her fly in fly out work in 2020.

In 2016 Judy's 92 year old mother was admitted to TLH as a resident and was there until she passed away in May 2018.

Judy's long experience as a General Practitioner gives her the insight into the 
clinical care of residents.

Judy considers it to be a privilege to serve as a member of the Board of Tanunda Lutheran Home.

---
James Bartsch - Board Member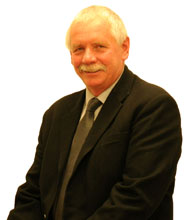 James attended Tanunda Lutheran Primary School and Nuriootpa High School.
He is a member of Tabor Lutheran Church at Tanunda.
He started work as a carpenter with B.V. Rohrlach Builder in 1971 building projects for Tanunda Lutheran Homes including the Fourth Street Units, Falkenberg Wing, Rothe + Steicke Wings plus upgrades on many others areas within TLH.
James commenced J.A. Bartsch General Builders in 1982 and Bartsch Builders Pty Ltd was established in 2002 and with the involvement of James's Son Luke in 2012 Bartsch Homes was formed.
44 Years after commencing his apprenticeship and with a wealth of building knowledge behind him; James is hoping to help plan for the future direction of Tanunda Lutheran Home.
---
Karen Dutschke - Board Member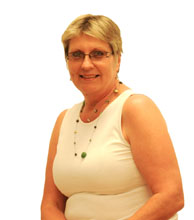 Karen began her career with the Royal Adelaide Hospital where she trained as an Enrolled Nurse. Since then she has worked at the Woodville Spastic Centre, which she enjoyed thoroughly, the Yalata Aboriginal Mission, CHAP and she now works for the Tanunda and Angaston Hospital.
Karen's father was diagnosed with Alzheimer's in 2005/2006 and was placed in a Nursing Home in 2008. She has an empathy and a understanding to the aged care process as she knows all too well 'how it feels'.  Her mother lives in an independent living environment, which she loves and Karen visits often.
Karen is very involved at the St Pauls Lutheran Church in Tanunda and has a strong faith. She loves life and enjoys playing the guitar and singing.
---
Elizabeth McGregor - Board Member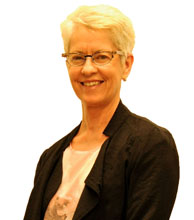 Liz was a police officer for 35 years, retiring in 2014. During her career she served as a detective and at Internal Investigation and Anti-Corruption branches. She has a strong background as a trainer, including assessment, subject design, and delivery to all ranks across SAPOL.
During the 1990s Liz held the full-time position of Police Welfare Officer where she advocated for and assisted police who had personal or workplace difficulties. Liz chaired the SAPOL Disability Focus Group and made regular submissions to the Senior Executive Group to improve the workplace for members living with a disability.
Liz has personal experience in the aged care sector as her mother suffered from Alzheimer's disease. With no other family in South Australia, she cared for her mum and sourced the most appropriate support and residential care.
She is a former member of the Barossa and Districts Health Advisory Council. She was a member of Kidney Health Australia's South Australian Consumer Committee. Other board experience includes the Committee of Management of the Police Association of South Australia.
 Liz resides in Tanunda with her husband Ken and is a member of Langmeil Lutheran Church.
---
David Preuss - Board Member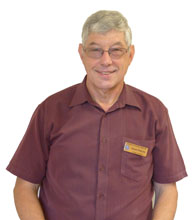 Retired Pastor 
David has served parishes in WA (as a Vicar), Queensland and South Australia (Langmeil Church, Tanunda, and Lobethal).
With over 30 years experience in Parish ministry, he has served the church in many different capacities,
including a stint as chaplain at a large aged care facility in Queensland.
Dave has a heart for people.
 
---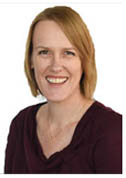 Emma Hiscock - Board Member
Ms Emma Hiscock BN, Grad Cert Health Service Management, MBA
Emma grew up in the Barossa Valley and completed her Bachelor of Nursing Degree at the University of South Australia in 1996.  During her degree, she worked at Tanunda Lutheran Home as a carer.
Emma has worked as a Registered Nurse locally, interstate and overseas.  Returning from the United Kingdom, she took up the position of Peri-Operative Manager at a Private Hospital in Adelaide.  Following this she moved to the University of South Australia and has since held management positions in the School of Nursing & Midwifery, Department of Rural Health, Health and Clinical Education.
Emma is a member of Langmeil Lutheran Church and Secretary of the Church Administration Team.
Emma brings a broad range of experience in health and feels very privileged to serve as a member of the Board of Tanunda Lutheran Home.


---
Anthony Puliatti - Board Member
TBA.
---
Executive Team
Lee Martin - Chief Executive Officer (CEO)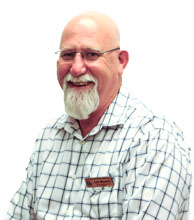 Lee Martin was appointed to the newly created position of Chief Executive Officer / Director of Nursing at Tanunda Lutheran Home in October 2014.  He has overall responsibility for:
General and clinical services of the aged care facility
The management and development of the Retirement Village and Independent Living Units within the Barossa Region.
Fostering change to optimise performance.

Lee began his working career as a motor mechanic prior to completing his Enrolled Nurse and Registered Nurse training at Port Pirie Hospital, followed by Psychiatric training at the Hillcrest Hospital in Adelaide.  He joined the Army as a military nurse in 1982 and resigned his involvement after 33 years at the rank of Lieutenant Colonel.   
He has completed a degree in Health Science and various management courses.  
Prior to this position Lee has spent more than 20 years serving as Executive Officer, General Manager, Director of Nursing or Senior Health Officer in some very large health and aged care establishments in four states of Australia.  Lee was deployed in Darwin as Chief of Staff during the intervention into Indigenous issues in the Northern Territory - coordinating health surveys and managing the logistics for the construction of safe houses and other major services throughout the Northern Territory.
---
Cherie Cheyne - Chief Financial Officer (CFO)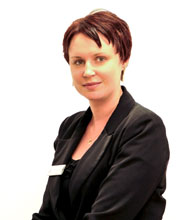 Cherie joined the Tanunda Lutheran Home team in 2005. Prior to this, Cherie worked in a range of roles within the Education Department for over five years.
Recently, she has completed her Masters in Business Administration with the support of Tanunda Lutheran Home. Cherie has qualifications in information technology, business and accounting.
Cherie has a integral role in the management, oversight and development of new computer systems as well as the management of the financial performance, controls  and reporting of Tanunda Lutheran Home.
---
Kim Hahn - People, Culture and Customer Service Manager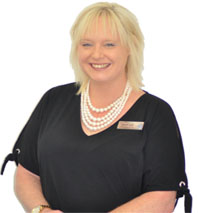 With 10 years of experience within the Disability sector Kim Joined TLH in 2011 as a member of the Hospitality Team.
Kim was supported by the Board of Directors to undertake Certificate lV in Frontline Management, the Diploma of Human Resource Management and the Flinders University; Lean Thinking-Process Redesign in Health and Aged Care course.

Kim was appointed as TLH's first HR Administrator in January 2015 and in 2016 was appointed as an Executive Manager.
Kim is a professional member of the Australian Human Resource Institute and her overarching responsibilities include the Executive Management of Quality, Customer Service, Human Resources, TLH Culture, Recruitment, Employee Relations, Industrial Relations, Workforce Planning and has a dedicated and experienced team of Management, Leaders and Key Personnel who directly report to Kim on Hotel Services, Catering, Maintenance, Safety, Rostering, Training, Compliance, Comments, Complaints and Suggestions and Continuous Improvement.
Kim is passionate about the delivery of high quality care and services, customer satisfaction and providing the Residents and their loved ones with skilled and authentic staff who demonstrate our Values in all interactions with our Residents and their loved ones.
---