Admission - how to apply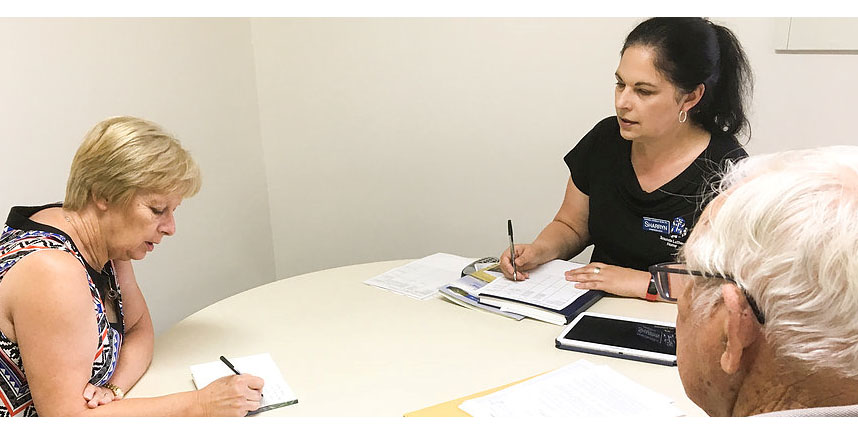 Residential Care Accommodation Details and Pricing:
An assessment by the Aged Care Assessment Team (ACAT) is a requirement of the Aged Care Act, and is arranged by Health Professionals, Social Workers, Community Service Providers & Family. To find the ACAT closest to you simply call 1800 200 422.
The next step is to complete a Tanunda Lutheran Home Enquiry Form. You will need to provide a copy of your ACAT assessment with your enquiry. Our Placement Coordinator is available to help with your enquiries between 8:30am and 4:30pm, Monday to Friday.
Before you make a final decision about moving into aged care there are a range of financial matters which you should consider and you may wish to seek financial advice.
A Centrelink Asset and Income Assessment is also required to assess RAD/DAP, or the Fully Supported status, which must be verified by Centrelink and/or Department of Veteran Affairs. This must be completed prior to entry.
Forms

 When you have collected this information, please make contact with Sharryn Hueppauff, Placement Coordinator, to discuss your particular residential care needs. Telephone contact is 08 8563 7777.
Please photocopy the Application Forms, when completed, keep the original for your records and send the photocopies to Tanunda Lutheran Home, 27 Bridge Street, Tanunda, SA 5352, together with a photocopy of the ACAT Assessment Form.
What does it cost?
As of 1st July 2014 the Australian Government is changing the way older Australians aged care for their accommodation costs. All residents who can afford to will have the choice of paying for their accommodation through a Daily Accommodation Payment or a Refundable Accommodation Deposit, or a combination of both.
For information on the maximum fee structure from the 1st July 2014 and our facility please click here.
TLH Lifestyle Choices - Independent Living Unit Resident
An Expression of Interest Form is to be completed and discussed with Carolyn Redden, Independent Living Coordinator. Telephone contact 08 8563 7709.

As units become available, Carolyn will contact prospective residents, who have indicated a unit/home type and estimated cost that matches your needs. This will be done on a first in, first contact basis.