Services avaliable
At Tanunda Lutheran Home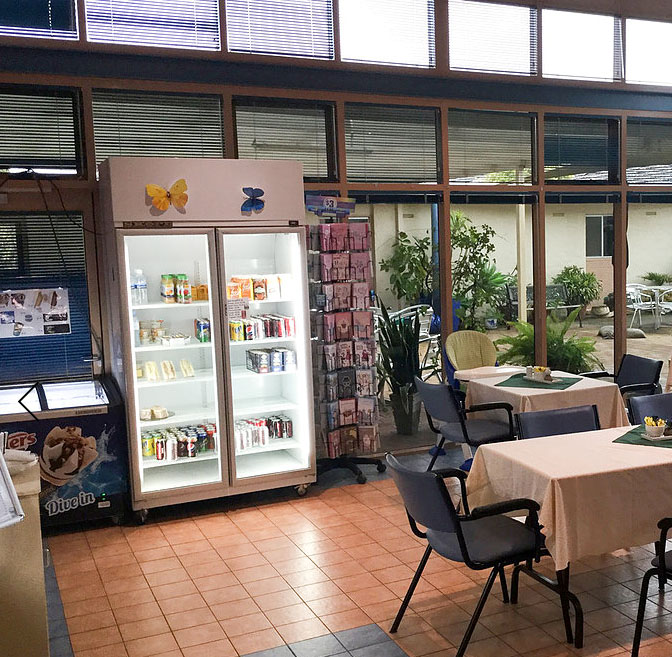 COURTYARD CAFÉ 
The Courtyard Café is situated adjacent to the busy Social Centre of the Home.  This entertainment area includes an indoor and outdoor dining area for staff, residents, families and guests. It is open from 9 am to 3 pm Monday to Friday and early bookings for small group celebration functions are advisable.  Menus and order forms are available in the Café and at Reception. Please contact the Café direct on 8563 7756 for the pre-ordering of meals.
HAIRDRESSER 
The hairdressing salon is open on week days, except for public holidays. Appointments can be made by ringing (08) 8563 7750 between 9 a.m. and 4 p.m. or by notifying care staff of your wishes.
OUTINGS 
Residents are encouraged to go on outings whenever they are available and to maintain their contacts within the community. Wheelchairs are available to assist families with transport needs as Staff are not permitted to lift anyone into a car where undue manual handling is required.
SHOPPING BUS
A bus service is available through Barossa Community Transport, for those residents wishing to go shopping. The bus departs TLH on Wednesdays at 9.15am from Reception and travels to Nuriootpa or Tanunda, alternating weekly. The program is posted on dining room notice boards and advertised in the monthly TIT TAT.