Residential Care
Permanent Accommodation Options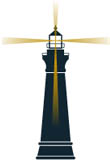 Residents admitted to residential aged care must have an Aged Care Assessment and a Centrelink means test assessment prior to admission.
Acacia, Banksia & Grevillea (ABG) 
This behavioural support unit consists of 25 private rooms and 6 share, two beds per room, all with ensuite facilities. The LIGHTHOUSE symbol is used to convey the care of residents through; love, laughter, independence, guidance, happiness, hope, therapeutic support, optimism, understanding, safety, sanctuary, empathy and enthusiasm.
Gramp Complex 
Protea and Waratah is a 54 bed facility, which was opened in 2013 and has all single rooms with ensuites.  This two level facility has a kitchenette, to serve the meals cooked in the main kitchen, on each floor, and the four resident's lounge/dining areas provide areas for small gatherings throughout the day. 
The Gramp Chapel seats up to 200 people and provides an excellent venue for Church Services and funerals, as well as entertainment activities for the residents.  It is located within close proximity of Trinity Court, Protea and Waratah resident areas and is regularly well attended for the various programs run in the Chapel.
Trinity Court
This 26 bed unit consists of single rooms with ensuites and is the older section of the residential facilities.  An upgrading program is underway, with the rooms and bathrooms being altered as vacancies occur.  Floor coverings and water reticulation is also being updated to provide residents with an updated facility, with improved access and better usage of space for activities of daily living.